HBL PSL 2017 – 3rd Match: Karachi Kings vs Peshawar Zalmi
Highlights
Photo Gallery
Match Report
HBL PSL 2017 – 3rd Match: Karachi Kings vs Peshawar Zalmi

An unbeaten innings of 80 in only 57 balls by Eoin Morgan took Peshawar Zalmi to a comfortable seven wicket win over the Karachi Kings in the third match of the HBL Pakistan Super League (PSL) 2017 played at the Dubai International Cricket Stadium.
Morgan took the center stage in Zalmi's 119 run chase after his team had lost two early wickets. He added 46 with Dawid Malan and 71 runs in an undefeated partnership with Haris Sohail who scored 13.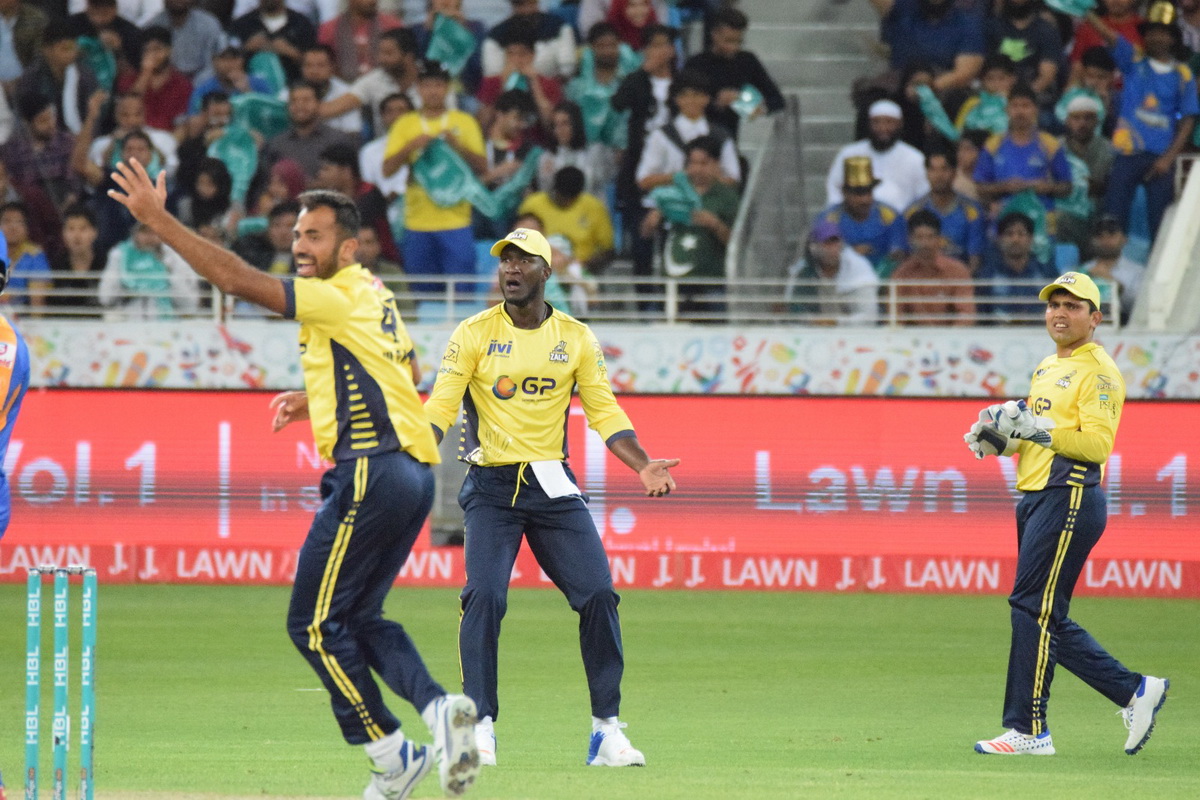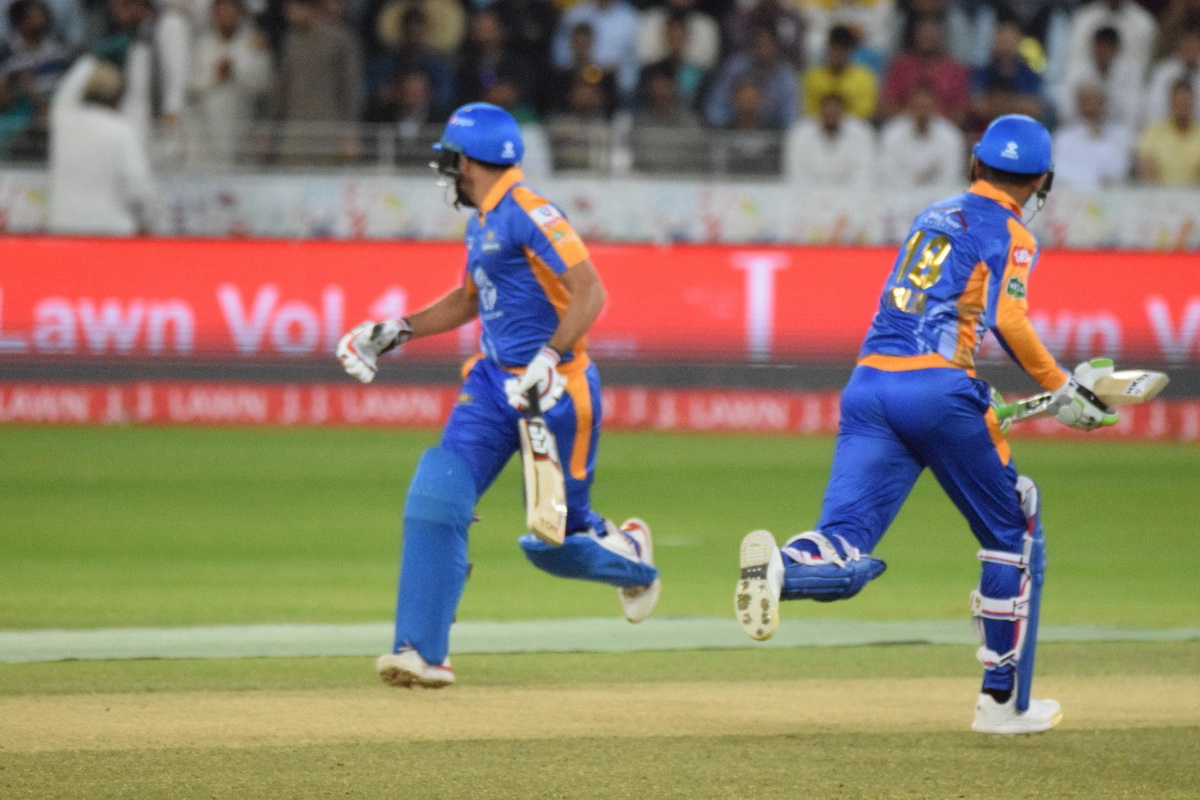 Morgan's innings spurred his team to victory, he hit three sixes and eight fours in his innings that was played with a real degree of authority, the Englishman was later adjudged man-of-the-match.
Batting first, Shoaib Malik's 44 run innings was the mainstay for the Karachi Kings as their star-studded line-up failed to fire against some penetrative bowling by the Zalmi bowlers after Daren Sammy won the toss and put the opposition in.
The Kings got off to a disastrous start as the first four wickets fell with only 12 runs on the board. Mohammad Hafeez accounted for both openers Shahzaib Hasan and Chris Gayle while a stunning catch by Daren Sammy sent Babar Azam back to the dugout.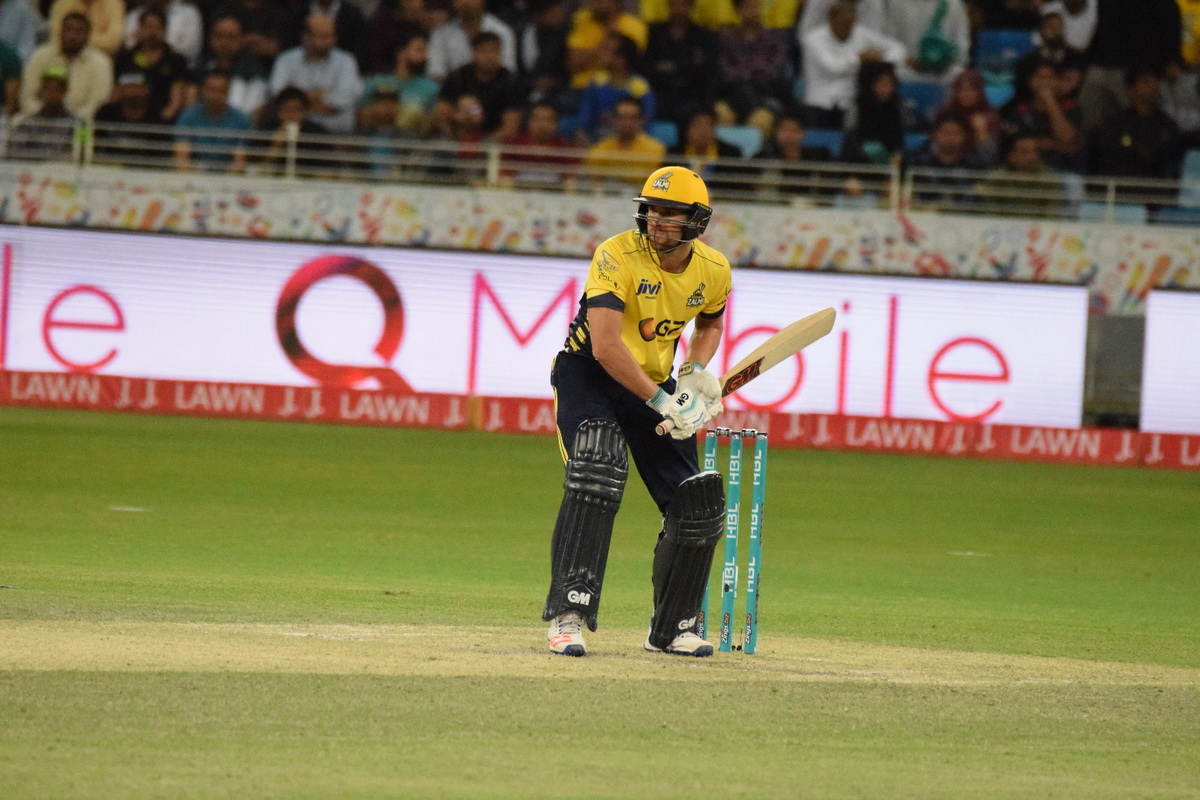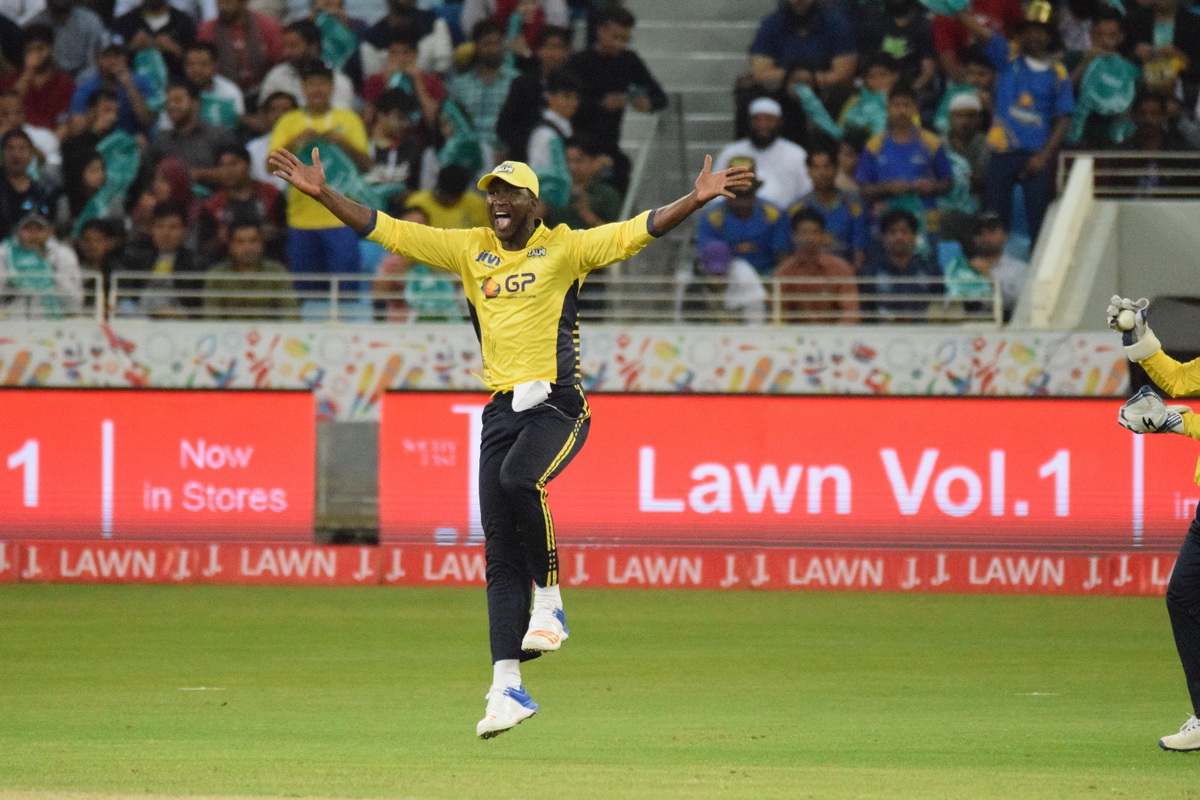 Malik and Ravi Bopara added 83 runs for the fifth wicket; Bopara scored a dogged 33 off 40 balls, the Kings were propelled to their eventual score by a breezy 14 ball 27 by Kieron Pollard who was making his debut for the franchise, the big-hitter struck two sixes and as many fours in his innings.
Wahab Riaz took two wickets for Zalmi in his first match of the tournament.
Scorecard
3rd Match: Karachi Kings vs Peshawar Zalmi | Peshawar Zalmi won by 7 wickets
Match Details
| | | | |
| --- | --- | --- | --- |
| Toss | Peshawar Zalmi, who chose to field | Tournament | HBL Pakistan Super League 2017 |
| Umpires | Ahsan Raza (Pakistan) and Ahmed Shahab | Match Date | 10 Feb 2017 |
| Match Referee | RS Mahanama | Ground | Dubai International Cricket Stadium, Dubai |
| TV Umpire | Asif Yaqoob | | |
| Player of Match | Eoin Morgan (Peshawar Zalmi) | | |
Karachi Kings Innings

R
M
B
4s
6s
1

Shahzaib Hasan

c Chris Jordan b Mohammad Hafeez
0
0
3
0
0
2

Chris Gayle

lbw Mohammad Hafeez
2
0
9
0
0
3

Babar Azam

c Darren Sammy b Hasan Ali
1
0
5
0
0
4

Kumar Sangakkara * †

c Mohammad Hafeez b Chris Jordan
5
0
6
0
0
5

Shoaib Malik

c Kamran Akmal b Wahab Riaz
44
0
36
3
1
6

Ravi Bopara

c Chris Jordan b Mohammad Asghar
33
0
40
3
0
7

Kieron Pollard

not out
27
0
14
2
2
8

Imad Wasim

c Darren Sammy b Wahab Riaz
0
0
2
0
0
9

Mohammad Aamer

not out
3
0
5
0
0
10

Sohail Khan

Did not bat
11

Abrar Ahmed

Did not bat
Extra
lb 2, w 1
3
Total
7 wickets; 20.0 overs; 0 mins
118
5.9 runs per over
Fall of wickets
1-0 ( Shahzaib Hasan, 0.3 ) ;
2-2 ( Babar Azam, 1.3 ) ;
3-8 ( Kumar Sangakkara, 3.1 ) ;
4-12 ( Chris Gayle, 4.4 ) ;
5-71 ( Ravi Bopara, 15.2 ) ;
6-95 ( Shoaib Malik, 17.1 ) ;
7-95 ( Imad Wasim, 17.3 ) ;
| Bowling | Overs | Maidens | Runs | Wickets | Wides | No balls |
| --- | --- | --- | --- | --- | --- | --- |
| Mohammad Hafeez | 3.0 | 0 | 7 | 2 | 0 | 0 |
| Hasan Ali | 3.0 | 0 | 26 | 1 | 0 | 0 |
| Chris Jordan | 3.0 | 0 | 21 | 1 | 0 | 0 |
| Shahid Afridi | 4.0 | 0 | 16 | 0 | 0 | 0 |
| Wahab Riaz | 4.0 | 0 | 23 | 2 | 1 | 0 |
| Mohammad Asghar | 3.0 | 0 | 23 | 1 | 0 | 0 |
Peshawar Zalmi Innings

R
M
B
4s
6s
1

Mohammad Hafeez

lbw Mohammad Aamer
0
0
4
0
0
2

Dawid Malan

c Babar Azam b Imad Wasim
22
0
20
4
0
3

Kamran Akmal †

c Imad Wasim b Sohail Khan
0
0
6
0
0
4

Eoin Morgan

not out
80
0
57
8
3
5

Haris Sohail

not out
13
0
24
0
0
6

Shahid Afridi

Did not bat
7

Chris Jordan

Did not bat
8

Hasan Ali

Did not bat
9

Darren Sammy *

Did not bat
10

Wahab Riaz

Did not bat
11

Mohammad Asghar

Did not bat
Extra
lb 1, w 3
4
Total
3 wickets; 18.3 overs;
119
6.43 runs per over
Fall of wickets
1-0 ( Mohammad Hafeez, 0.4 ) ;
2-2 ( Kamran Akmal, 2.0 ) ;
3-48 ( Dawid Malan, 8.5 ) ;
| Bowling | Overs | Maidens | Runs | Wickets | Wides | No balls |
| --- | --- | --- | --- | --- | --- | --- |
| Mohammad Aamer | 4.0 | 1 | 22 | 1 | 0 | 0 |
| Sohail Khan | 3.3 | 0 | 20 | 1 | 1 | 0 |
| Shoaib Malik | 4.0 | 0 | 41 | 0 | 1 | 0 |
| Imad Wasim | 3.0 | 0 | 13 | 1 | 0 | 0 |
| Abrar Ahmed | 4.0 | 0 | 22 | 0 | 0 | 0 |
Match Notes
Karachi Kings Inning
Karachi Kings : 50 runs in 11.0 overs (66 balls), Extras 0
5th Wicket : 50 runs in 48 balls
(Shoaib Malik 20
, Ravi Bopara 26
, Ex 0)
Karachi Kings : 100 runs in 18.2 overs (110 balls), Extras 2
Innings Break : Karachi Kings – 118/7 in 20.0 overs
(Kieron Pollard 27
, Mohammad Aamer 3)
Peshawar Zalmi Inning
Peshawar Zalmi : 50 runs in 9.2 overs (56 balls), Extras 2
4th Wicket : 50 runs in 34 balls
(Eoin Morgan 17
, Haris Sohail 10
, Ex 0)
Eoin Morgan : 50 off 43 balls
(
4 x 4 2 x 6 )
Peshawar Zalmi : 100 runs in 16.0 overs (96 balls), Extras 4