HBL PSL 2017 – 4th Match: Lahore Qalandars vs Islamabad United
Highlights
Photo Gallery
Match Report
HBL PSL 2017 – 4th Match: Lahore Qalandars vs Islamabad United

(Islamabad United 158/7, 20 overs)
(Lahore Qalandars 160/4 in 18.2 overs)
Dubai February 11: Lahore Qalandars scored their first win of the HBL Pakistan Super League (PSL) tournament as defending champions Islamabad United failed to defend a first innings score of 159.
Opener Jason Roy was the star of the show scoring an unbeaten innings of 60 studded with six fours and a solitary six. Captain Brendon McCullum who won the toss and opted to field scored 25 runs off only 10 balls; his breezy innings set the tone for the Qalandars.
Umar Akmal chipped in with a valuable contribution of 35 while Sunil Narine helped his team gallop past the target with a 12 ball 26 run innings that included two sixes and three fours.
Qalandars chased down the score in 18.2 overs losing only four wickets in the process, Roy was named man-of-the-match.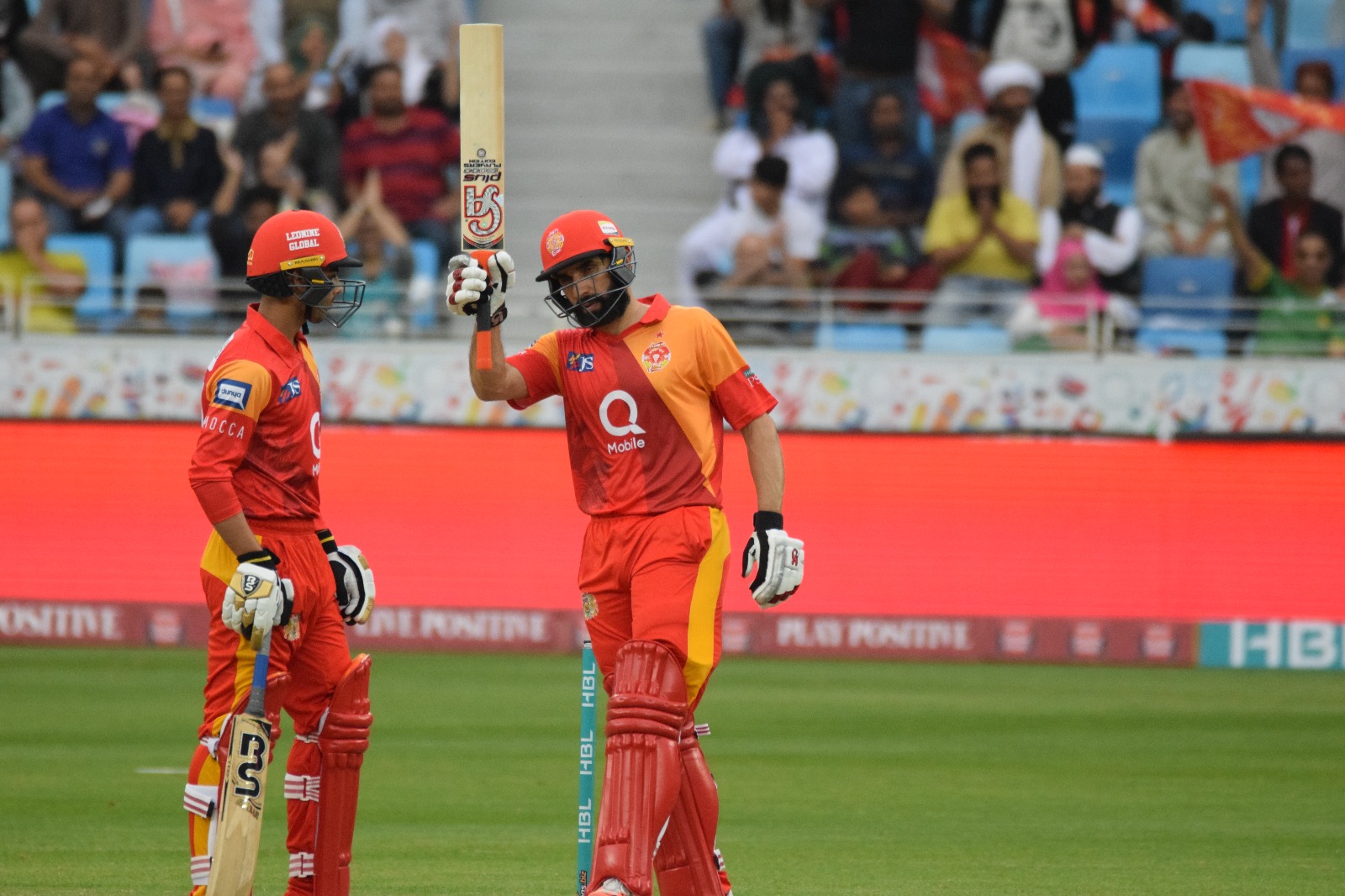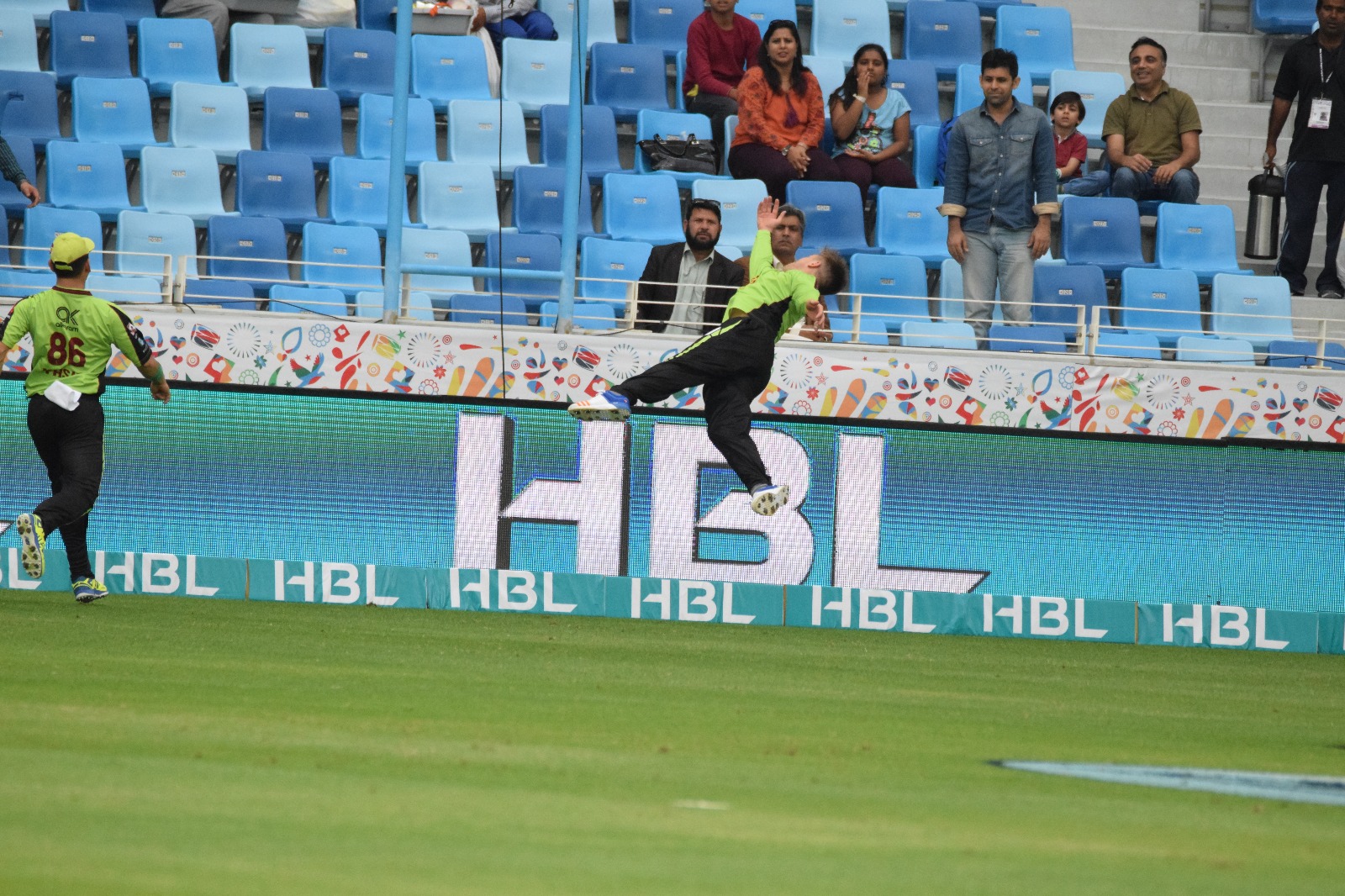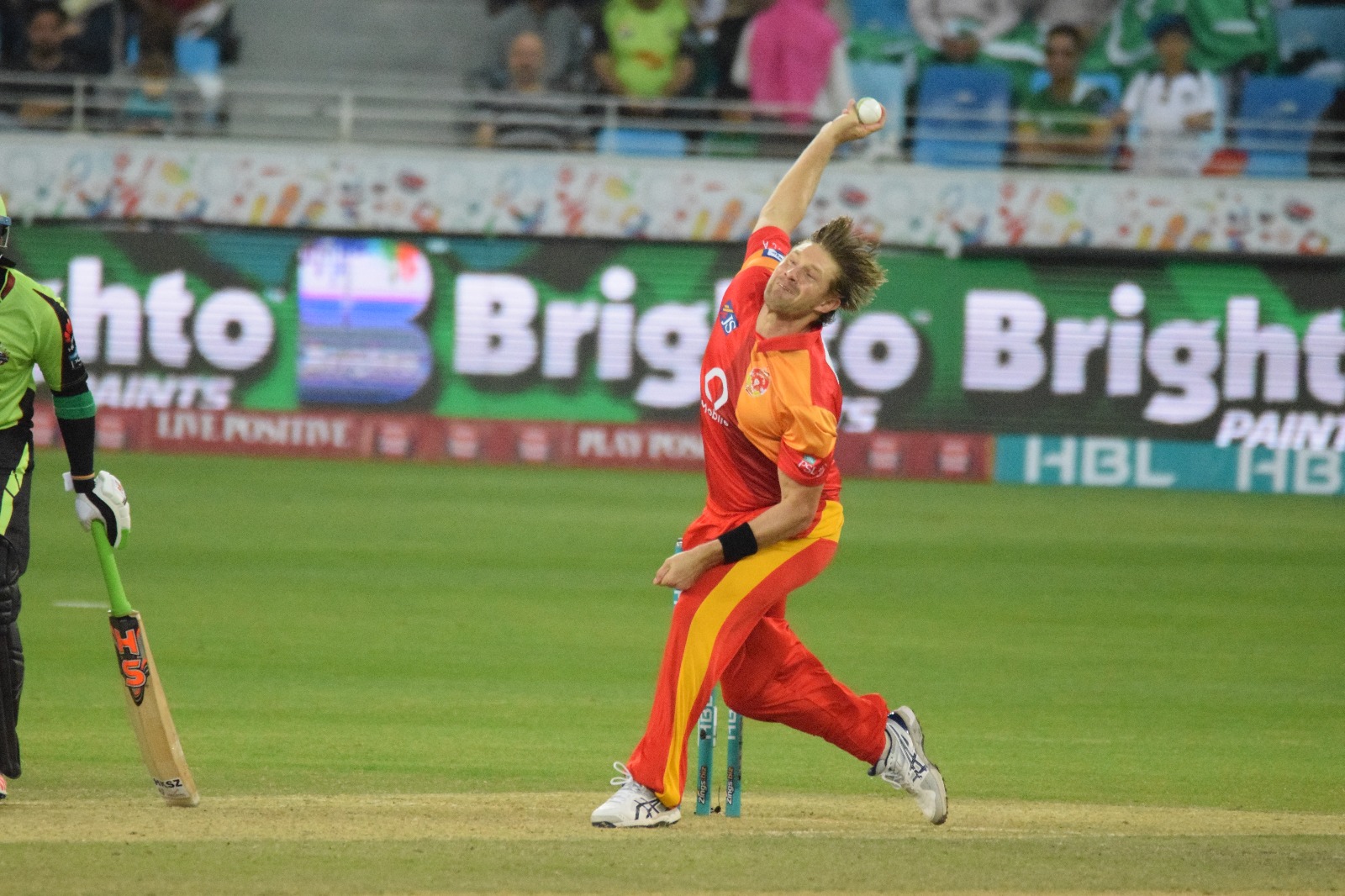 Batting first, United posted a competitive total courtesy an unbeaten 61 run innings by captain Misbahul Haq off only 36 balls. The United skipper led from the front hitting five sixes and three fours taking full use of the platform provided by openers Sam Billings (37) and Dwayne Smith (31) who added 73 runs in their alliance.
Misbah singlehandedly took on the Qalandars' bowlers with shots all around the park besides the five maximums he struck.
Grant Elliot was the pick of the Qalandars' bowlers claiming four wickets in his three overs that went for 23 runs.
Scorecard
4th Match: Lahore Qalandars vs Islamabad United | Lahore Qalandars won by 6 wickets
Match Details
| | | | |
| --- | --- | --- | --- |
| Toss | Lahore Qalandars, who chose to field | Tournament | HBL Pakistan Super League 2017 |
| Umpires | Shozab Raza (Pakistan) and Asif Yaqoob | Match Date | 11 Feb 2017 |
| Match Referee | RS Mahanama | Ground | Dubai International Cricket Stadium, Dubai |
| TV Umpire | Ahsan Raza (Pakistan) | | |
| Player of Match | Jason Roy (Lahore Qalandars) | | |
Islamabad United Innings

R
M
B
4s
6s
1

Dwayne Smith

b Grant Elliott
31
0
29
4
0
2

Sam Billings

b Grant Elliott
37
0
28
4
1
3

Brad Haddin †

c Yasir Shah b Grant Elliott
9
0
15
0
0
4

Misbah ul Haq *

not out
61
0
36
3
5
5

Shane Watson

c Umar Akmal b Grant Elliott
7
0
6
1
0
6

Asif Ali

c Grant Elliott b Sunil Narine
1
0
2
0
0
7

Shadab Khan

run out Jason Roy
4
0
5
0
0
8

Mohammad Sami

c Fakhar Zaman b Sohail Tanvir
0
0
1
0
0
9

Rumman Raees

Did not bat
10

Imran Khalid

Did not bat
11

Saeed Ajmal

Did not bat
Extra
lb 5, w 1, nb 2
8
Total
7 wickets; 20.0 overs; 0 mins
158
7.9 runs per over
Fall of wickets
1-73 ( Sam Billings, 9.1 ) ;
2-74 ( Dwayne Smith, 9.3 ) ;
3-97 ( Brad Haddin, 13.4 ) ;
4-114 ( Shane Watson, 15.5 ) ;
5-118 ( Asif Ali, 16.4 ) ;
6-158 ( Shadab Khan, 19.5 ) ;
7-158 ( Mohammad Sami, 20.0 )
| Bowling | Overs | Maidens | Runs | Wickets | Wides | No balls |
| --- | --- | --- | --- | --- | --- | --- |
| Sohail Tanvir | 4.0 | 0 | 31 | 1 | 1 | 1 |
| Mohammad Irfan Jr | 3.0 | 0 | 30 | 0 | 0 | 1 |
| Bilawal Bhatti | 4.0 | 0 | 15 | 0 | 0 | 0 |
| Sunil Narine | 4.0 | 0 | 39 | 1 | 0 | 0 |
| Yasir Shah | 2.0 | 0 | 15 | 0 | 0 | 0 |
| Grant Elliott | 3.0 | 0 | 23 | 4 | 0 | 0 |
Lahore Qalandars Innings

R
M
B
4s
6s
1

Jason Roy

not out
60
0
51
6
1
2

Brendon McCullum *

c Sam Billings b Rumman Raees
25
0
10
4
1
3

Fakhar Zaman

c & b Mohammad Sami
5
0
8
0
0
4

Umar Akmal

c Sam Billings b Shane Watson
35
0
26
3
2
5

Grant Elliott

c Asif Ali b Saeed Ajmal
3
0
4
0
0
6

Sunil Narine

not out
26
0
12
3
2
7

Mohammad Rizwan †

Did not bat
8

Sohail Tanvir

Did not bat
9

Bilawal Bhatti

Did not bat
10

Yasir Shah

Did not bat
11

Mohammad Irfan Jr

Did not bat
Extra
lb 1, w 4, nb 1
6
Total
4 wickets; 18.2 overs;
160
8.73 runs per over
Fall of wickets
1-38 ( Brendon McCullum, 2.3 ) ;
2-43 ( Fakhar Zaman, 4.0 ) ;
3-114 ( Umar Akmal, 14.1 ) ;
4-126 ( Grant Elliott, 15.4 ) ;
| Bowling | Overs | Maidens | Runs | Wickets | Wides | No balls |
| --- | --- | --- | --- | --- | --- | --- |
| Imran Khalid | 1.0 | 0 | 21 | 0 | 2 | 0 |
| Mohammad Sami | 4.0 | 0 | 25 | 1 | 0 | 1 |
| Rumman Raees | 3.2 | 0 | 19 | 1 | 0 | 0 |
| Shane Watson | 4.0 | 0 | 40 | 1 | 2 | 0 |
| Shadab Khan | 2.0 | 0 | 21 | 0 | 0 | 0 |
| Saeed Ajmal | 4.0 | 0 | 33 | 1 | 0 | 0 |
Match Notes
Islamabad United Inning
Islamabad United : 50 runs in 6.1 overs (37 balls), Extras 5
1st Wicket : 50 runs in 40 balls
(Dwayne Smith 24
, Sam Billings 26
, Ex 5)
Islamabad United : 100 runs in 14.3 overs (87 balls), Extras 5
Misbah ul Haq : 50 off 30 balls
(
3 x 4 4 x 6 )
Islamabad United : 150 runs in 19.1 overs (115 balls), Extras 7
Innings Break : Islamabad United – 158/7 in 20.0 overs
(Misbah ul Haq 61
Lahore Qalandars Inning
Lahore Qalandars : 50 runs in 6.0 overs (36 balls), Extras 4
3rd Wicket : 50 runs in 33 balls
(Umar Akmal 23
, Jason Roy 17
, Ex 1)
Lahore Qalandars : 100 runs in 11.3 overs (69 balls), Extras 5
Jason Roy : 50 off 46 balls
(
5 x 4 1 x 6 )
Lahore Qalandars : 150 runs in 17.2 overs (104 balls), Extras 6